VP of Marketing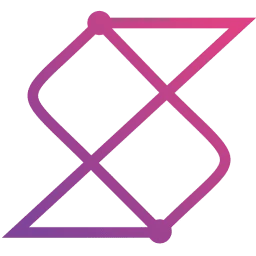 Swayable
Marketing & Communications
New York, NY, USA
Posted on Saturday, January 14, 2023
Swayable is looking to hire an extraordinary marketing leader with a passion for thought leadership, technology and storytelling, who is ready to transform the marketing industry.
Swayable is a fast-growing cloud analytics product that measures public opinion and the impact of messages and advertising content on it. Its 35-person team is backed by top technology and social impact investors, including Y Combinator. Founded in 2018 by two physics PhDs, it is led by the former Executive Director for Digital Strategy at the New York Times. Clients include major consumer-facing brands (Square, Paramount Pictures, Amazon), researchers (MIT, Yale, Stanford), and mission-aligned advocacy campaigns (including multiple Democratic Presidential candidates).
Joining Swayable means being on a team whose work changes the course of history. The technology we develop is at the leading edge of transforming some of the world's most important campaign organizations and enterprises: combatting disinformation, protecting democracy, and supporting the sustainable growth of consumer-facing brands.
Check our our values & culture deck to learn more about our mission: https://tinyurl.com/4zjchwzs
About the role
Own the brand and marketing strategy for the company
Collaborate closely with the CEO and top team to develop, execute and adapt a strategy that aims to transform how marketing is done, establishing Swayable as the gold standard for creative and message impact
Run content marketing, event marketing, product marketing, digital marketing, and demand generation, working closely with the CEO, head of sales and COO
Own the vision and strategy for demand generation, designing and implementing a comprehensive approach that aligns to company goals and go-to-market strategy
Build and manage best-in-class demand gen programs and optimize the Lead to Opportunity funnel
Manage the marketing team to perform against pipeline targets, while reporting monthly and quarterly on process. Ensure goal alignment with content marketing, event marketing, product marketing, and digital marketing
Lead marketing ops to build & improve measurement systems, analytics, and ensure successful technical integrations
Partner with sales leadership to ensure alignment with GTM; work closely with the BDRs to continually refine qualification criteria and sales handoff enablement
Storyboard messaging and storylines for inclusion in integrated marketing campaigns
Design integrated marketing campaign plans that drive awareness and demand, while testing new engagement strategies
Help refine a marketing systems stack to enable agile, effective performance
Set KPIs and partner with RevOps to synchronize marketing and sales systems to deliver centralized dashboards and consolidated reporting
Leverage and manage CRM and marketing automation tools to measure, track, and analyze marketing performance
Direct PR and community-building efforts
Manage the marketing budget, ensuring accurate forecasting and on-budget spend
Attract new talent to grow the function over time
Support and grow your high performing team by developing career maps, promotion paths, and education opportunities
About you
5 - 8+ years of proven success leading and scaling marketing with a focus on the demand generation function at a B2B or software-as-a-service (SaaS) company
Ability to explain complex ideas in ways that achieve cut-through in a crowded and sometimes skeptical market
Previous experience setting demand gen strategy + leading high performance demand gen teams
Proven ability to cater to complex go-to-market structures, spanning multiple tech categories, use cases, and persona segments
Previous experience leading the marketing + operations relationship
Player-coach mindset; willingness to roll up your sleeves while growing the team and enthusiastic about coaching
Solid balance of art and science – creativity in ideating integrated marketing campaigns and business mindset in efficiently managing goals and operations
Experience with marketing automation tools, ABM, Digital Ads, and web analytics + optimization tools
Strong analytical skills to distill meaning out of data and translate into action
Proactive communicator
Exceptional writing, public speaking, and presentation skills
Startup experience in a successful rapidly growing environment, ideally one that experienced 10X growth
Product-led growth experience a strong plus
Experience in data platforms or analytics markets a plus
Interest in political advocacy a plus
Benefits and location
401(k), Health insurance, Vision insurance, Dental insurance, Life insurance, Paid Time Off
This role is located in New York City
We are an equal opportunity employer. We strive to promote an organizational environment that values diversity and fosters growth. All qualified applicants will receive consideration for employment without regard to race, color, religion, sex, sexual orientation, gender identity, national origin, disability, status as a protected veteran, or any other basis prohibited by law. The team especially encourages applicants from underrepresented backgrounds.