Director of Partnerships (Public-interest Advocacy, Washington DC) - Contract to Hire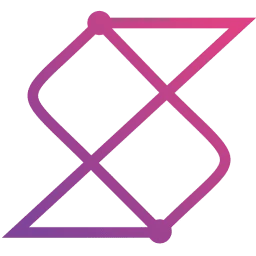 Swayable
Sales & Business Development
Washington, DC, USA
Posted on Thursday, April 6, 2023
Swayable made its mark by transforming the way major progressive campaigns measure the impact of their messages. We are looking for the right person to rep the platform in DC so we can continue to accelerate the important impact we're having.
About Swayable:
Swayable is a fast-growing cloud analytics product that measures public opinion and the impact of messages and advertising content.
About the role:
This contract-to-hire position, based in Washington DC, will focus on generating leads and partnerships, developing projects and new use-cases, and working as an account executive to support larger partnerships in the politics and advocacy world. Our aspiration is that towards the end of an initial 3-month term we will mutually agree to turn it into a permanent position.
Responsibilities:
• Develop and maintain strong connections within the progressive political world
• Come up with big, cool new ideas and generate leads and create strategic partnerships around them within the public-interest advocacy sector
• Develop new projects and use-cases that leverage Swayable's cloud analytics product
• Provide account management support for larger partnerships
• Work closely with Swayable's VP of Revenue and CEO to strategize and execute partnership initiatives
• Achieve key performance indicators on partnerships quantity and quality
Requirements:
• Deep connections to the social good and progressive politics world, ideally including significant roles on high-profile, successful campaigns for high office
• Understanding and interest in public opinion and voter data and advertising
• Interest in using data and analytics to drive impact in the political and advocacy landscape
• Proven ability to build partnerships and generating leads
• Exceptional communication and relationship-building skills, including the ability to make complex and abstract ideas comprehensible and real for people
• Ability to work independently and report to Swayable's VP of Revenue and CEO
Terms:
This is a 3-month contract-to-hire position, with the possibility of transitioning into a permanent role based on mutual agreement and performanceCompensation will be commensurate with experienceDuring the 3-month contract period, working hours will be determined based on project needs and candidate availability
If you are a driven individual with a strong background in Democratic-aligned politics and a passion for leveraging data and analytics to make a difference in the world of public-interest advocacy, we would love to hear from you. Join Swayable's mission to transform the marketing industry and help shape the future of political campaigns and advocacy efforts.
To apply, please submit your resume, cover letter, and any relevant work samples showcasing your experience in the politics and advocacy world.